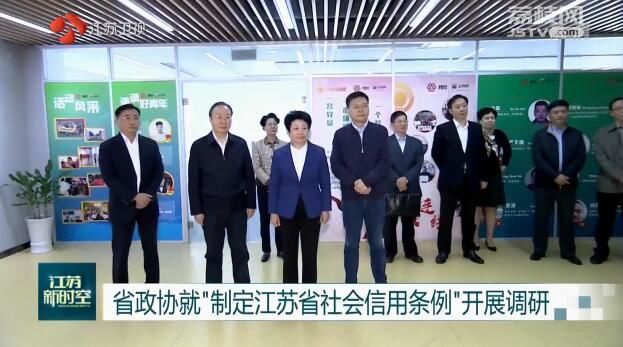 Huang Lixin, chairwoman of the Provincial Committee of the Chinese People's Political Consultative Conference, visited some provincial departments on Tuesday to solicit opinions on the drafting of the province's social credit regulations and prepare for the legislative consultation of the upcoming Provincial Committee of CPPCC.
During her visit to the provincial development and reform commission, Huang Lixin was briefed on the overall situation of social credit system construction in the province.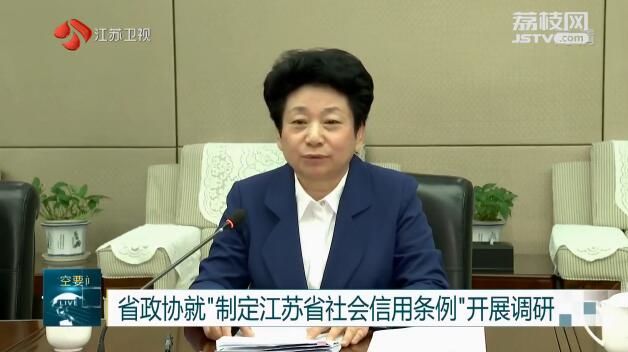 Huang Lixin urged more efforts to further improve the level of legalization in the construction of the social credit system and better serve economic and social development.
When visiting Zijin Property Insurance Co., Ltd. and the Provincial United Credit Information Co., Ltd., Huang hoped that they will give full play to their functions and make more contributions to the construction of the province's social credit system.
During the inspection tour in other companies, the chairwoman encouraged them to make further innovative efforts and play a greater role in promoting the construction of the social credit system.
At a symposium held during the inspection tour, Huang Lixin demanded more efforts to enhance the innovative, standard, targeted and applicable nature of legislation at the provincial level so as to effectively improve the quality of credit legislation, optimize the social credit environment, improve the social credit system and provide strong support for high-quality economic and social development in Jiangsu.
  (source:ourjiangsu.com)