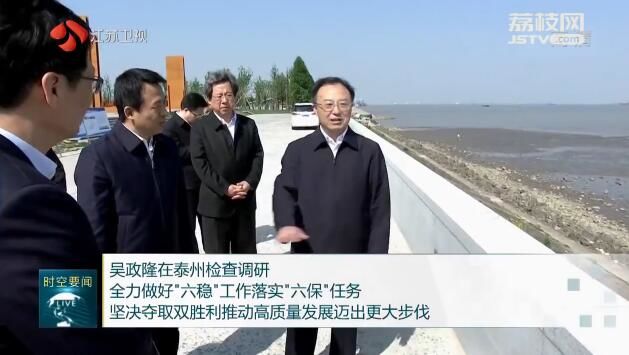 Wu Zhenglong, governor of Jiangsu, went on an inspection tour in Taizhou city from Tuesday to Wednesday to learn about the efforts made and progress achieved in the protection of the Yangtze River, the resumption of work, production and school, the epidemic prevention and control and the promotion of production safety.
The shoreline of the Yangtze River in Jinjiang County used to be a sprawling behemoth of small chemical plants.
The comprehensive overhaul and ecological repair along the shoreline have given rise to a tree-lined ecological landscape belt.
When inspecting the shoreline, Wu Zhenglong asked the local government to overcome all risks and challenges, and create a high-quality life for the people with high-quality development and excellent achievements.
The Governor visited workshops and construction sites to learn about the progress in the resumption of work and production.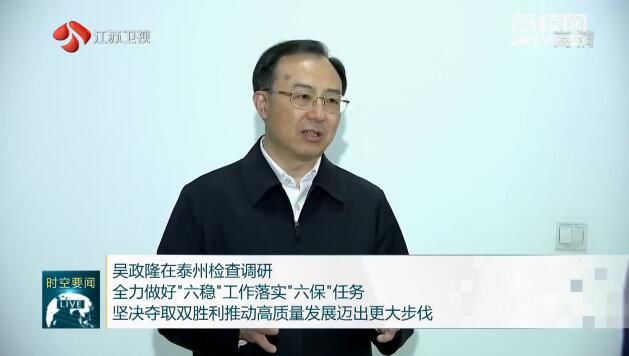 When visiting Bioperfectus Technologies Co. Ltd, he spoke favorably of the company's achievements in developing the nucleic acid detection kits that have contributed to the country's fight against the COVID-19 pandemic.
He hoped that the company would make persistent efforts and strive for innovations so as to seize the commanding heights of future industrial development.
During his visit to Yangzijiang Pharmaceuticals, Wu Zhenglong encouraged the company to highlight innovation through inheritance and continue to give full play to the unique advantages of traditional Chinese medicine in the face of disasters and catastrophes so as to reach a new level.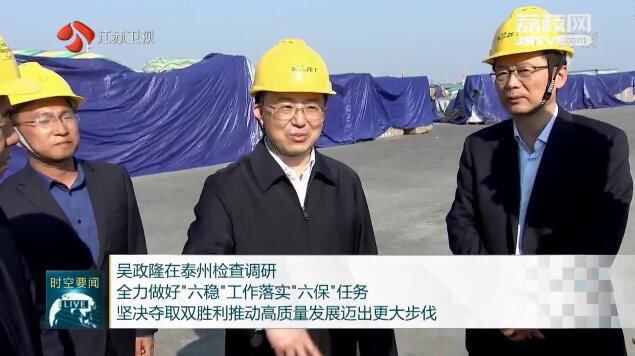 When inspecting the Jingjiang Intelligent Reassembly Industrial Park, the Governor encouraged the enterprise to strengthen integrated innovation and accelerate the transformation and upgrading of traditional industries.
At the Great Wall Motor's base in Taizhou, Wu Zhenglong hoped that the company will enhance epidemic prevention and production safety and put into operation as soon as possible so as to better meet the diverse needs of the people.
When inspecting the central control room of Deqiao Warehousing Company, Wu Zhenglong requested more efforts to strengthen the construction of the safety system and build a safety line of defense.
When visiting Hanlin College of Nanjing University of Chinese Medicine, Wu asked the university authority to enhance campus safety, in particular the safety of laboratories, and make persistent efforts for epidemic prevention and control so as to provide a safe environment for the resumption of school.
(source:ourjiangsu.com)