The biomedicine industry in east China's Jiangsu province achieved breakthroughs in transformation and upgrading with continuous efforts for scientific research innovation and market response capabilities to offset the impact of the novel coronavirus disease or COVID-19 on the economy.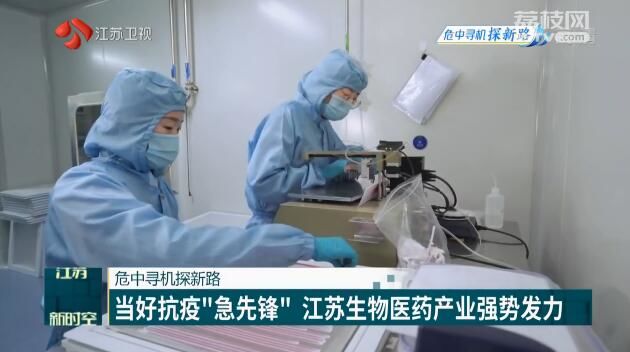 The reagent developed by Nanjing Vazyme Biotech Co., Ltd. is the most efficient and fast screening method for novel coronavirus.
Thanks to its solid technology foundation and high sensitivity to the market, Vazyme Biotech began to develop nucleic acid detection kits on January 20, and passed the emergency approval of the State Food and Drug Administration in mid-March, ranking among the first echelon of antibody detection kits in China.
Vazyme Biotech's nucleic acid detection kits have been sold to more than a dozen countries and regions such as Italy, Japan and Poland, benefiting more than 3 million people. The company's sales in the first quarter of this year doubled year-on-year.
As one of the world's largest suppliers of the raw materials for testing reagent, Nanjing GenScript Biotech Corporation is running a race against viruses. A high degree of sensitivity has given the company an upper hand in the crisis and continuous innovation and creativity is the key to its competitiveness.
With the production line keeping running 24 hours non-stop, GenScript has developed the primers and probes needed to produce nucleic acid kits so as to meet the needs of millions of people every day.
Their R&D team screened novel coronavirus antibody sequences from experimental mice in just 24 hours.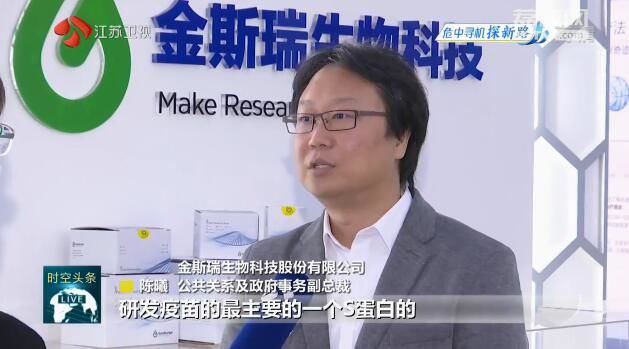 "We are supporting the research and development of novel coronavirus vaccines. A full-length gene of the S protein the most important one of the vaccines was synthesized in three days. Through the study of the full-length gene of this protein the combination of the novel coronavirus and human cells can be blocked."said by Chen Xi, Deputy CEO of PR and government affairs, GenScript Biotech.
From the development of detection kits to medicine, from treatment to prevention and control, biomedical companies in Jiangsu have demonstrated their outstanding strength. In March alone, the province's pharmaceutical industry reported an increase of 29.2% year-on-year in its combined added value with the investment in the pharmaceutical industry increasing by 40.8% year-on-year in the first quarter.
 ?。╯ource:ourjiangsu.com)